Mission & Values
Bobíca Bars established a mission to offer a dietary free, convenient, & healthy alternative that actually tastes good! At Bobíca Bars, we are driven and passionate to make a healthy, nutritious, and quick snack. Bobíca Bars helps reduce health disparities and improve overall well-being. Bobíca Bars provides consumers with access to a tasty and quick grab-n-go snack for wherever they may be. Consuming one granola bar will gain you access to unique superfood benefits without having to meal prep, count macros/micros, and be confined to one space. An abundant amount of people do not have the ability to eat certain foods due to allergens. Bobíca Bars is improving health by providing access to dietary restrictions along with the assumption of Superfoods. A superfood is a nutrient-rich food considered to be especially beneficial for health and well-being.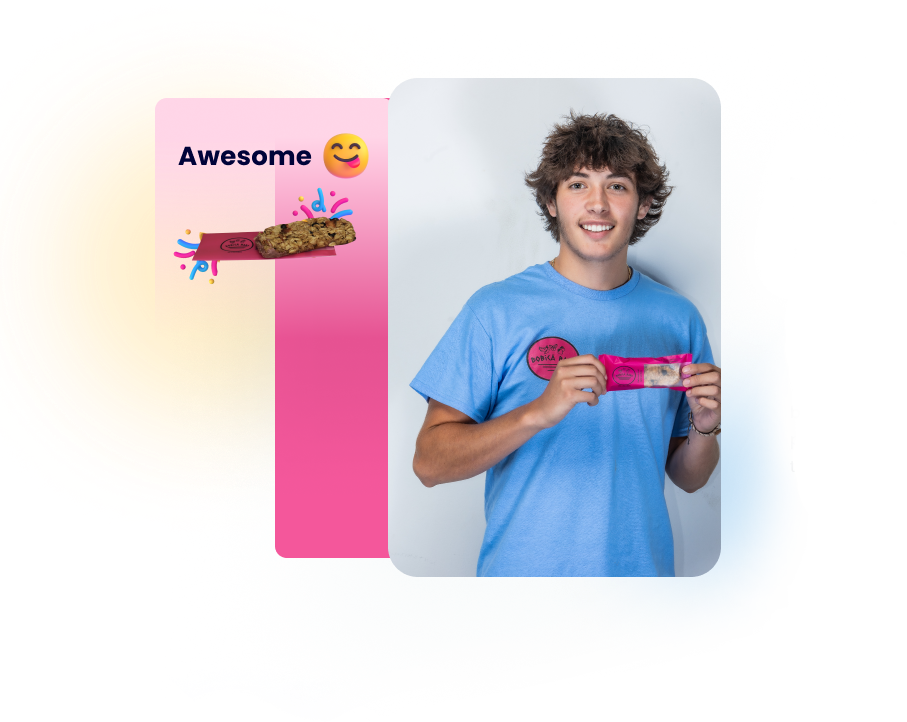 Our Story
Hi everyone my name is Harrison Nastasi! I am the founder of Bobica Bars. Here at Bobica Bars we provide the world's first and only superfood glazed granola bar. The superfood glazed granola bar provides unique health benefits as well as being a tasty snack for on-the-go or wherever you may be. Harrison is an undergraduate at Rowan University majoring in business along with excelling in other successful ventures. He is determined to make a healthy impact on the world. His history is what drives his passion for Bobíca Bars and its mission.
Everyone loves to eat delicious snacks and foods. My Father has recently been diagnosed with a Gluten allergy. His whole life seemingly changed. There are millions of people with even worse dietary restrictions. Bobica Bars are reducing health disparities one bar at a time. Bobica bars offers a world's first gluten free, dairy free, whole grain, peanut/tree-nut, Soy Free, and vegan açaí granola bar that includes all the superfood benefits for on-the-go or wherever you may be. We are currently perfecting Keto, and other forms of superfood diets. We look forward to seeing your journey through Bobica!